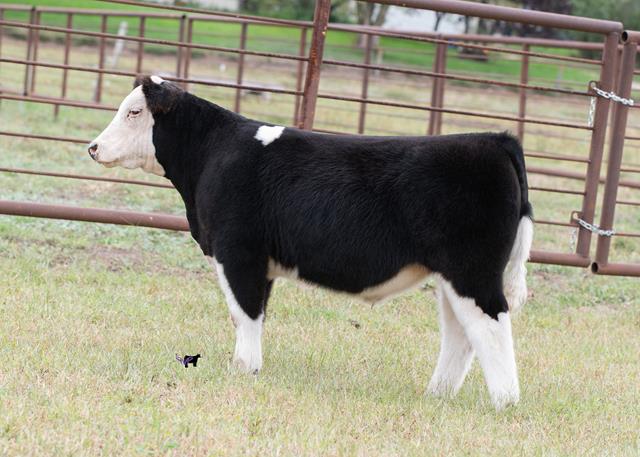 Details for Lot 5Close
Sire: Sweet Baby James
Dam: Matador x Lucy
DOB: March 2021
Sex: Steer
Breed: Cross
Consignor: Curtis Wolff(402) 649-2505Kaidi Engel(402) 649-2782
Comments:
Who doesn't love a cool marked baldy?!? This Sweet Baby James is just one super complete steer that's gonna get you noticed every time you step in the ring! Definitely would make a good first year showman calf!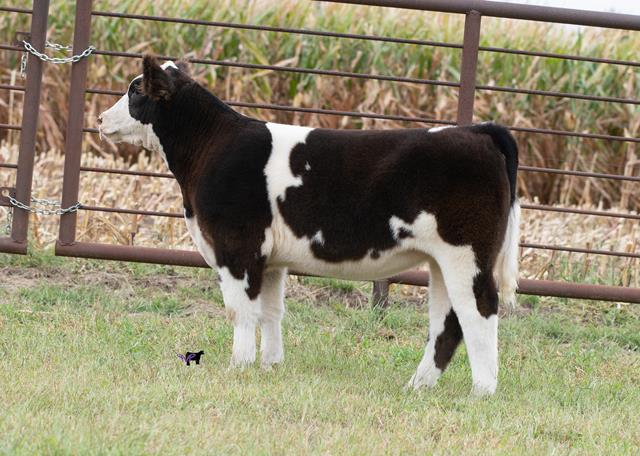 Details for Lot 17Close
Comments:
My sweet painted gal! This monopoly is one that's gonna compete as a breeding heifer all season long!! I'd definitely set her on course for Jr. Nationals in the Chi class even though she'll shine her best as bred next fall for Kansas City or Louisville!! This female is a large framed Monopoly.