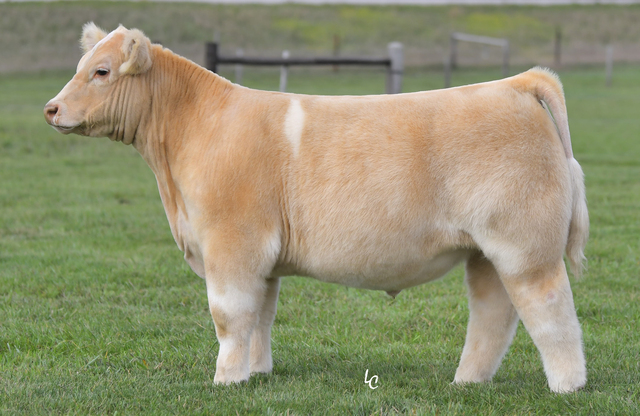 ire: Monopoly
Dam: Mulan (PB Char)
DOB: Spring 2021
Sex: Steer

Weight on Nov 1st: 628
Registration: 50% Char

Consignor: Phil Halbach515-571-2615Troy Klimesh641-330-2807
Comments: I dont know where to start as this is one of the coolest char steers I've ever handled. He is soft yet ultra powerful and caries his width so wide out of the back of his shoulder and caries it down to a huge barrel and awesome balance. He is square on his feet and legs no matter if he is coming or going. His feet are big and hit the surface the right way. His neck comes out high and has that extra look and a skull that says i'm gonna feed awesome. If you cant tell i like this one quite a bit. I think he has the ability to hit a lot of end points.