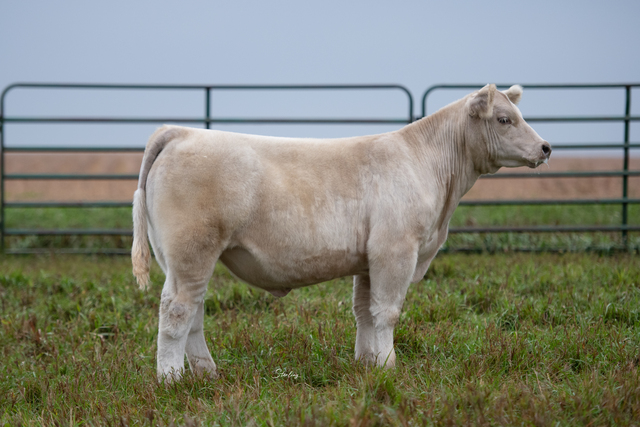 Details for Lot 6
Sire: Monopoly
Dam: PB Char
DOB: March 2021
Sex: Steer
Breed: Char Composite
Consignor: DeNeui Club Calves: Matt – 605/359/7189 Orv – 605/359/7187 Barb Swett – 605/270/9572
Comments:
With all these new sires leading the way, we seem to have forgotten about some of the tried and true genetics that never fail. Monopoly has to be at the top of that list. This Charolais composite is without a doubt one that exhibits everything we love about the Monopoly steers and is proof that his sire is not done raising champions yet!