Next week on our CW Sale!
IRISH WHISKEY EMBRYOS
Lot of 3 embryos
Donor Name: EF Reba 42F
Sire of Embryos: Irish Whiskey (AMA #294939)
Donor Sire: DJ Reflector
Donor Dam: Maine/Angus
Donor Breed: 1/2 Maine Reg #225246
Irish Whiskey semen is extremely rare these days. The donor dam of these eggs, EF Reba, was the mother to Wild Card- a Maine-Anjou club calf bull. Old genetics – new opportunities!
*Embryos made by Collison Embryo in Rockwell City, IA
*Embryos located and shipped from Lautner Farms
Sale Ends 10.31 at 7PM CST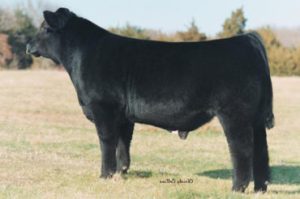 Irish Whiskey – Owned by Griswold Cattle | OK