JANUARY 7, 2014
By: Sara Schafer, AgWeb.com Business and Crops Online Editor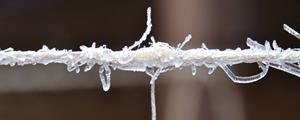 Can plunging temperatures give some much-needed support to the grain and livestock markets?
Freezing temperatures tested record lows in many parts of the U.S. on Sunday and Monday. How will this weather shock affect prices?
This type of weather can have good and bad effects on the markets, says Jerry Gulke, president of the Gulke Group. He says cold temperatures typically require livestock producers to feed more corn to put the right amount of weight gain on their animals.
"This extra feeding should disappear more corn," he says. "But, I'm not so sure we can feed enough animals in the short-run to reduce our carryover."