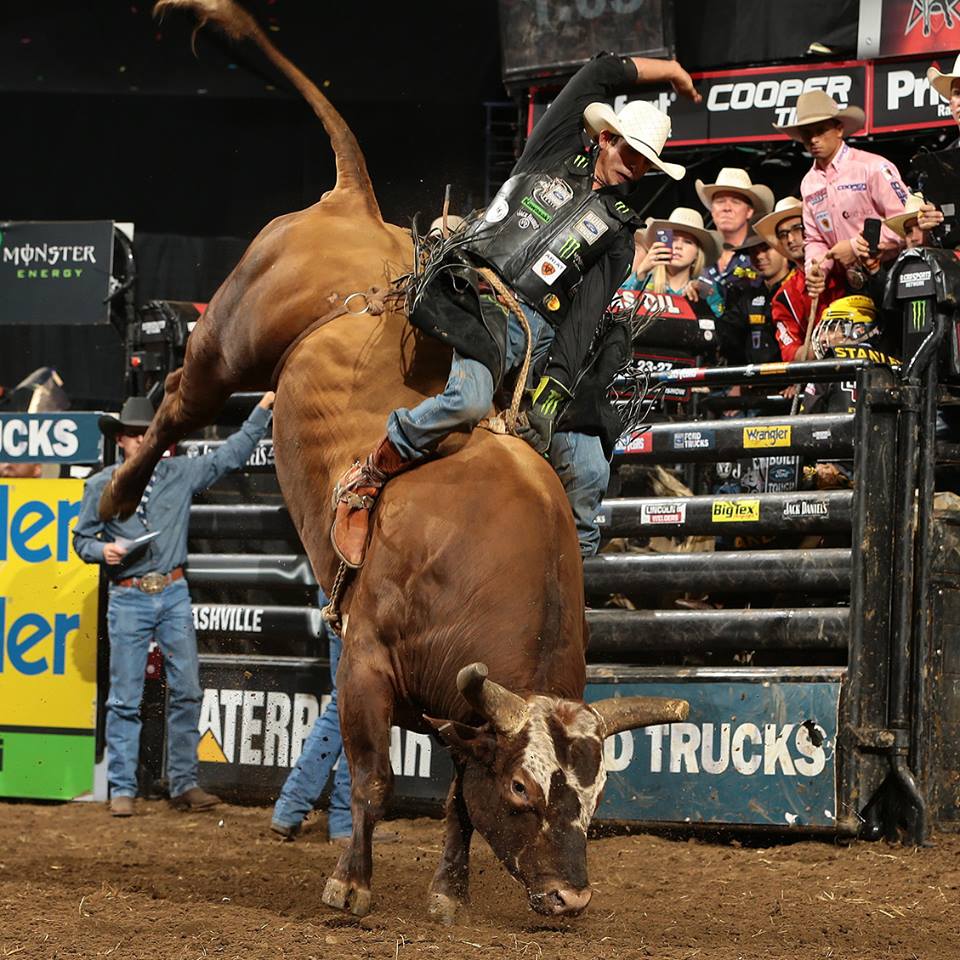 PUEBLO, Colo. ― Three months after being declared the PBR's best bull riding athletes of 2013, PBR World Champion J.B. Mauney and World Champion Bull Bushwacker will meet in Oklahoma City, Okla., at the Express Employment Professionals Invitational during the 15/15 Bucking Battle on Saturday, Jan. 25.
The 15/15 Bucking Battle pits the world's Top 15 bull riders against the Top 15 bulls (as of the end of the 2013 Built Ford Tough World Finals) in a special round of competition which offers a total purse of $21,000 and double the points toward the PBR World Championship.
This will be Bushwacker's first appearance on the 2014 Built Ford Tough Series and the first since earning his second World Championship title in October at the 2013 PBR World Finals. This is also the first meeting for the two athletes since September 2013 in Biloxi, Miss., when Bushwacker dumped Mauney to the dirt in just 2.88 seconds.
Mauney and Bushwacker have met 11 times in their careers, with Mauney finally earning a qualified ride on Aug. 17, 2013, in Tulsa, Okla., for 95.25 points. It was the first time Bushwacker had been ridden in more than four years; it ended the bovine star's streak of 42 consecutive BFTS buckoffs and resulted in the highest-scored ride of 2013, as well as of Mauney's career.
READ MORE