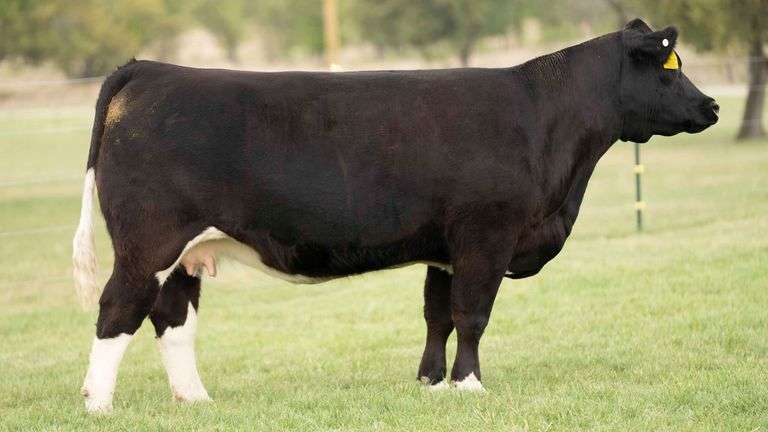 Tag 299 Lot 10
BREED:CROSSBRED
SIRE:MONOPOLY
DAM:SHIVER
DOB:FALL 2018
DNA:TRIPLE CLEAN
AI:IN GOD WE TRUST
PE:LJR MR RED VELVET 333F (WHO DA MAN x FU MAN CHU x MUSTANG SALLY) 13% CHI
DUE DATE:TOO CLOSE TO CALL, 3+ MONTHS ON 3/3/22
COMMENTS:FLUSED TWICE, AVG. 11 EMBRYOS
COMMENT:TRICKED OUT! If you like them built with "THE EXTRAS", then you're going to love this one! Long freaky neck, big long shaggy haired, big feet and extreme built best describes this chromed up female. She is as neat through her chest, front end and lines as any in the sale and being mated to in God we trust she is set up to produce an extremely high quality offspring! Just this past year she raised a high seller that was in our spring steer sale and her first calf sired by an Angus clean up bull brings 12,000. I think her production record speaks for it self and there is no doubt this female is a generator!