https://wlivestock.com/auction/729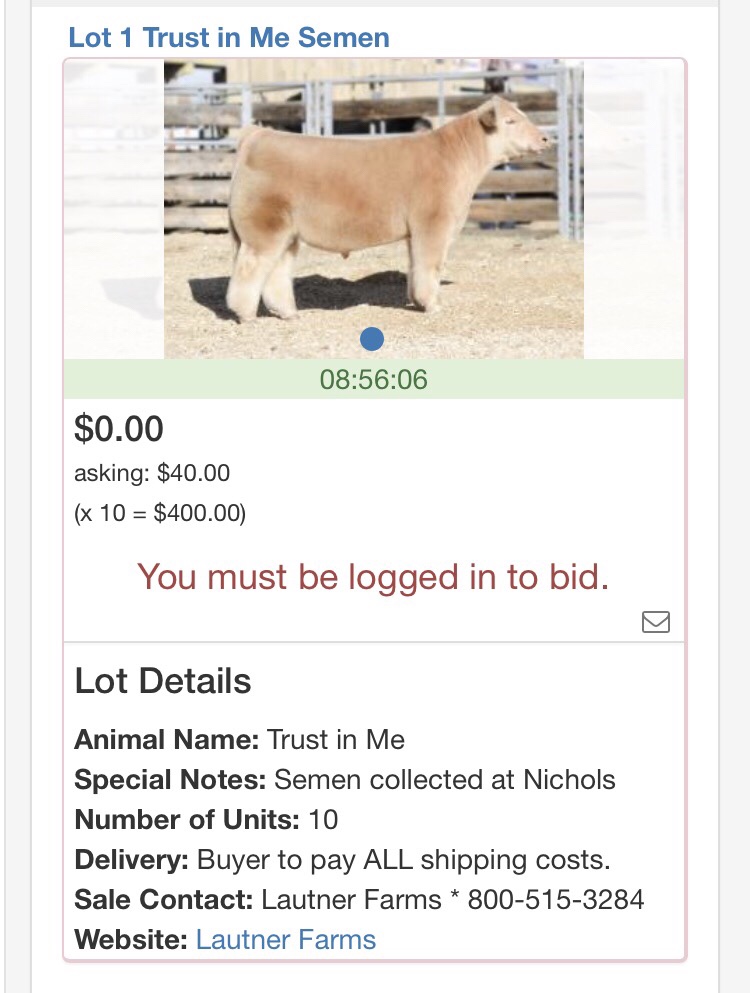 Trust in me was the most popular sire of Charolais color in Denver! Don't let the offer of Nichols collected Semen slip by you!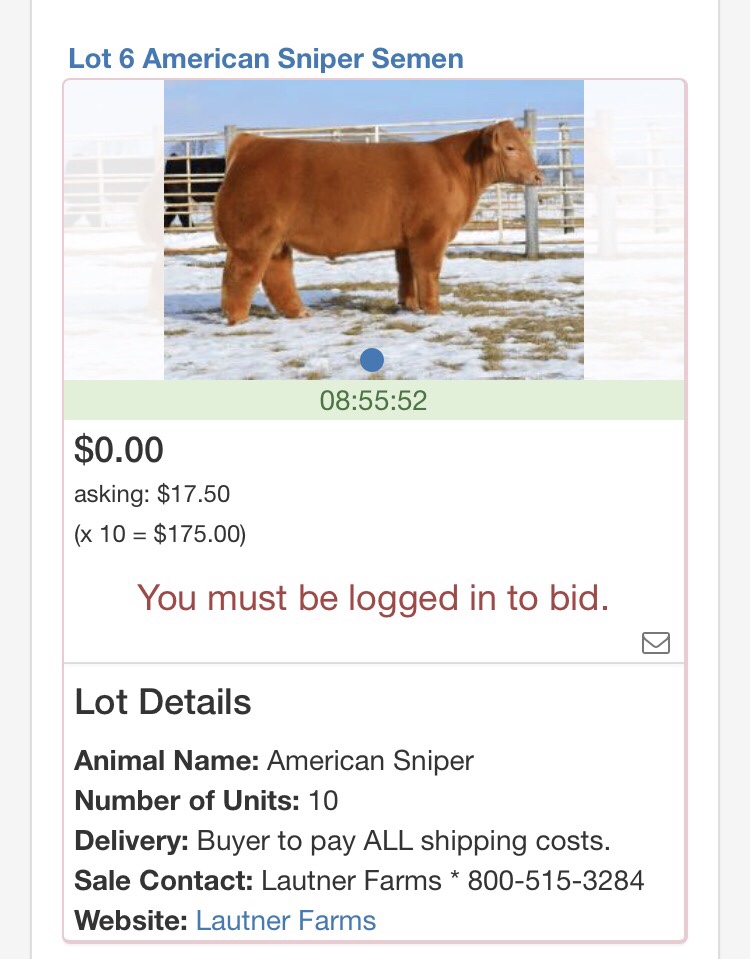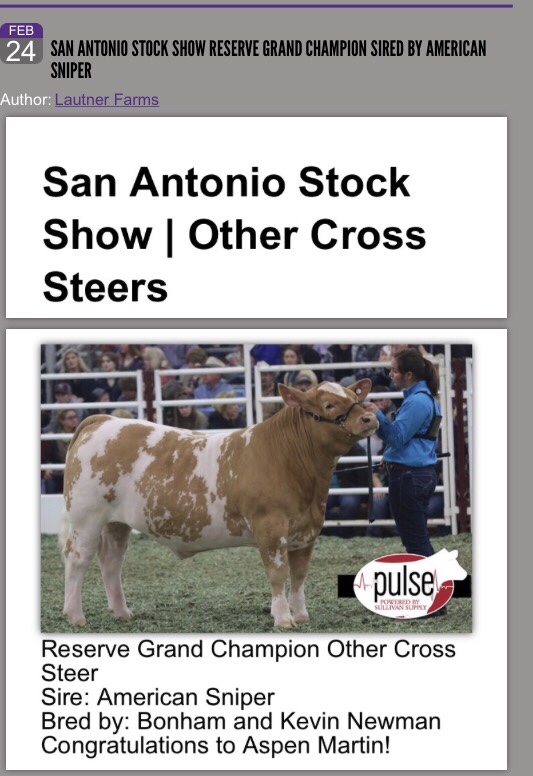 American Sniper sires them right!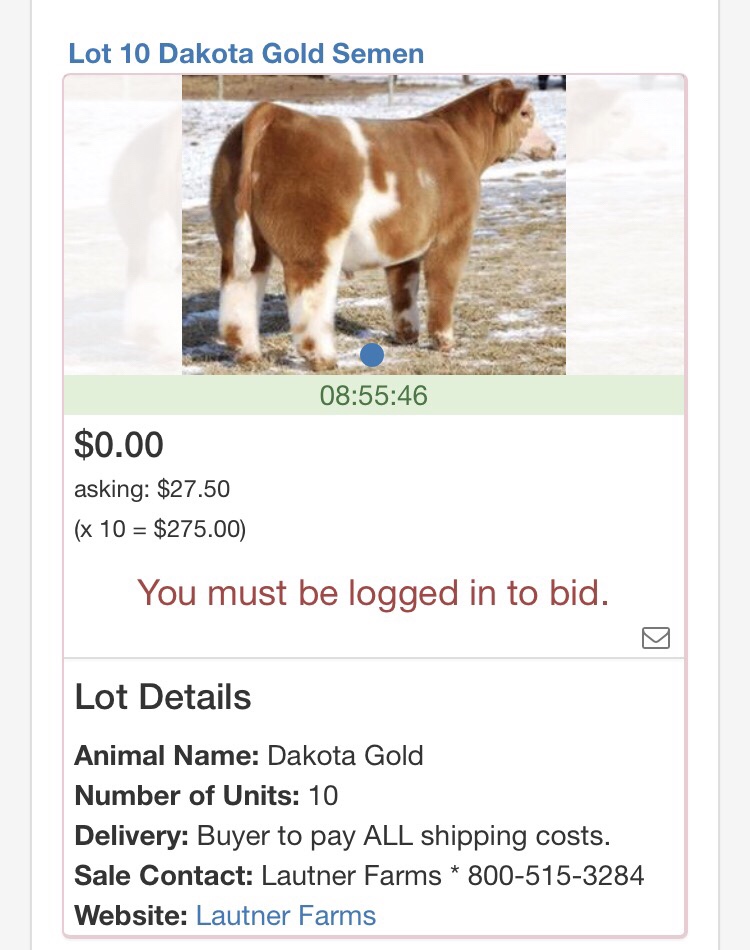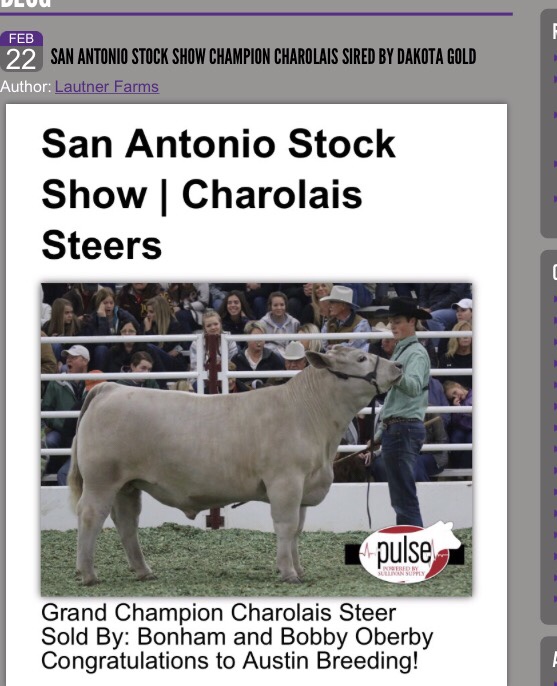 Be sure to check out all winners sired by Dakota Gold on Lautner Farms Blog!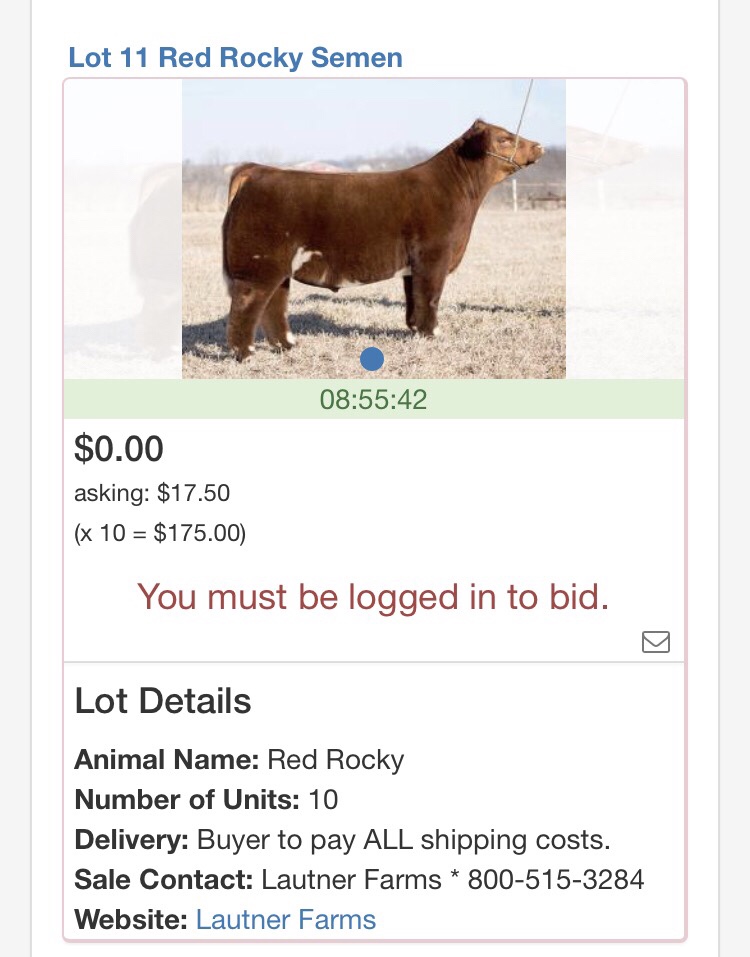 Red Rocky | 2017 Best Rookie sire!
There is a sire for everyone. Be sure to check it out! Sale ends Tonight