Lot 10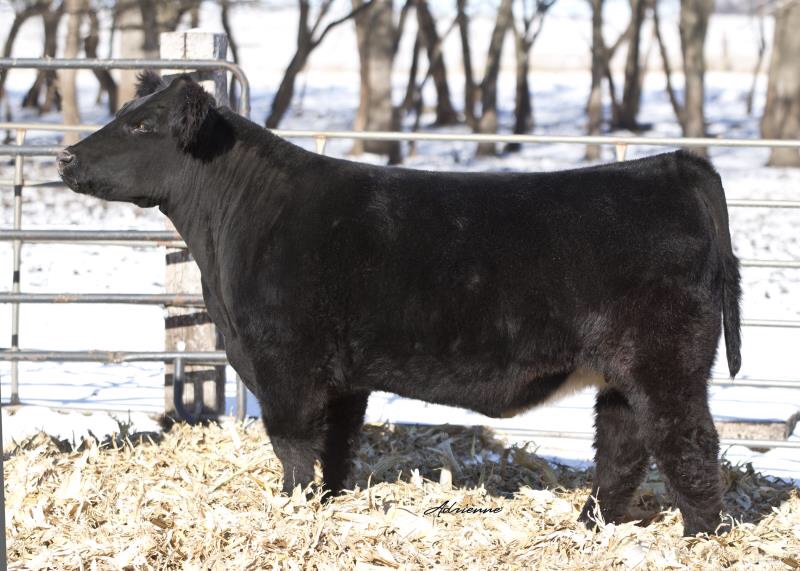 Registration Number:
482726
Special Notes:
The heifers were exposed to a Purebred Angus bull (VA First Round x Coneally Thunder) from 6/28/18–8/15/18.
Service Sire:
Silveiras Style (likely safe A.I.)
Approximate Due Date:
3/25/19
Location of Animals:
Hancock, MN
Comments:
This I-80 female racked up a few purple banners last winter and spring as a market heifer and the judges loved her attractive profile and stoutness while still being able to be fluid on the move. Being clean by pedigree the mating options are wide open if you want to mate her to the popular club calf sires of today in the future. She sells bred to Style which should give you a highly marketable calf right out of the gate. We reserve the right to one sucessfull flush (minimum of 6 embryos) at the buyers convenience and sellers expense. **2nd picture is her last winter**
Delivery:
We will do our best to help coordinate the most economical trucking possible.