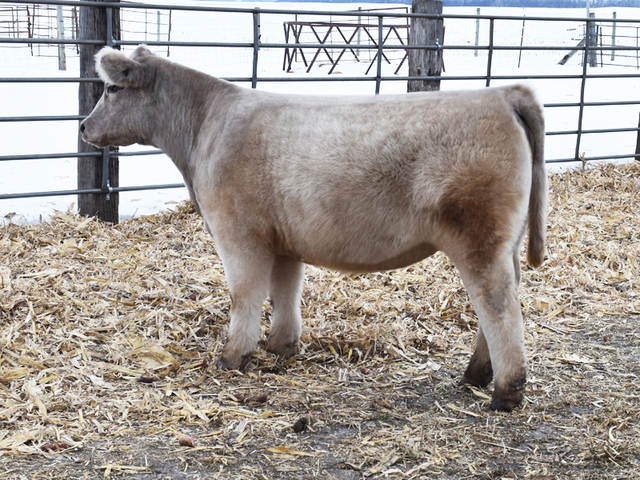 Details for Lot 3
Sire: Smooth Whiskey
Dam: Monopoly x WELLS-JBJ Breeze 5001
DOB: April 2021
Sex: Heifer
Consignor: Ochsendorf Cattle Co. Garry Ochsendorf
320-361-0378
Derrick Ochsendorf
507-531-0065
Ochsendorf Cattle Facebook
Comments:
A heifer out of an Irish Whiskey son going back against a real good Monopoly x Wells Breeze 5001 Charolais Donor that originated from the Thomas Ranch in SD. She has that real soggy look with good bone and square made with a cool look. After her show career she will be one to raise those successful show steers.