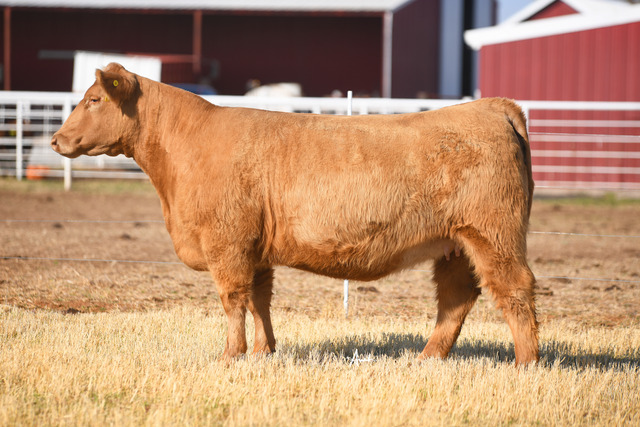 Details for Lot 4
Sire: Front & Center
Dam: 306 (MAB x 05S)
DOB: Fall 2019
Sex: Steer
Genetic testing: TH clean by pedigree
Bred To: 7 months safe to Courtney Anchor (% Sim)
Consignor: Heldermon Boys Show Cattle (DeRon:
405-850-5102
; Cy:
405-542-7941
; Colten:
405-612-2078
; Cashe:
405-496-1672
Comments:
This gold, streak faced female is built and bred the way you like them. Watch the way she moves around and carries herself. Long necked, deep bodied and the kind of feet and legs that are hard to get.