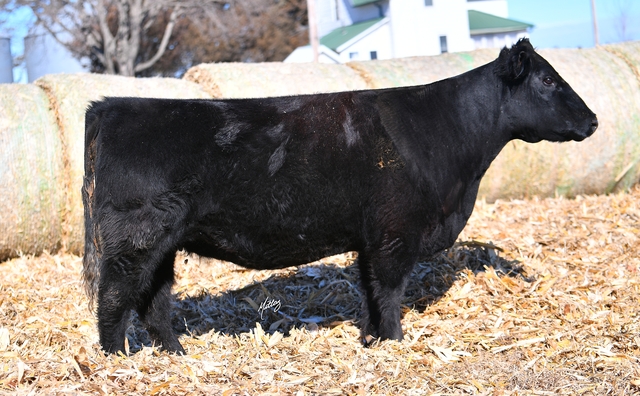 Details for Lot 3
Sire: Monopoly
Dam: Heat Seeker
DOB: Spring 2015
Sex: Bred Cow
Bred to: 1 Oak
Due Date: 25-Mar
Pasture Exposed: Switch (Yellow Jacket x Meyer)
Consignor: Harrison Frey
515-249-7088
Comments:
An impressive creature here! A full sib to the infamous Katie Babe campaigned by Luke Elder and the Walker Family. Monoploy's are continuing to prove themselves as cows and we truly believe this one will be no different with the impact she can make. Huge ribbed, the structure demanded on the biggest stages and the kind of muscle that can make steers or heifers.